Welcome to Flowerhill LaManchas.

We began our adventure with dairy goats in the early 90's when we purchased our farm in beautiful Western New York. While not new to showing livestock, we were new to dairy goats. We started with a few Nubians, but found our true love when we took in a few LaManchas. From then on these beautiful animals have taken over our lives. Our main goal at Flowerhill is to breed healthy, quality Purebred LaMancha Dairy Goats for milk and show.

We are located about 30 minutes Northeast of Buffalo, New York in the town of Alabama, the home of the Iroquois Wildlife Refuge.

Joe and Stephanie Uhrinek & family
flwrhill@hotmail.com
585-948-8414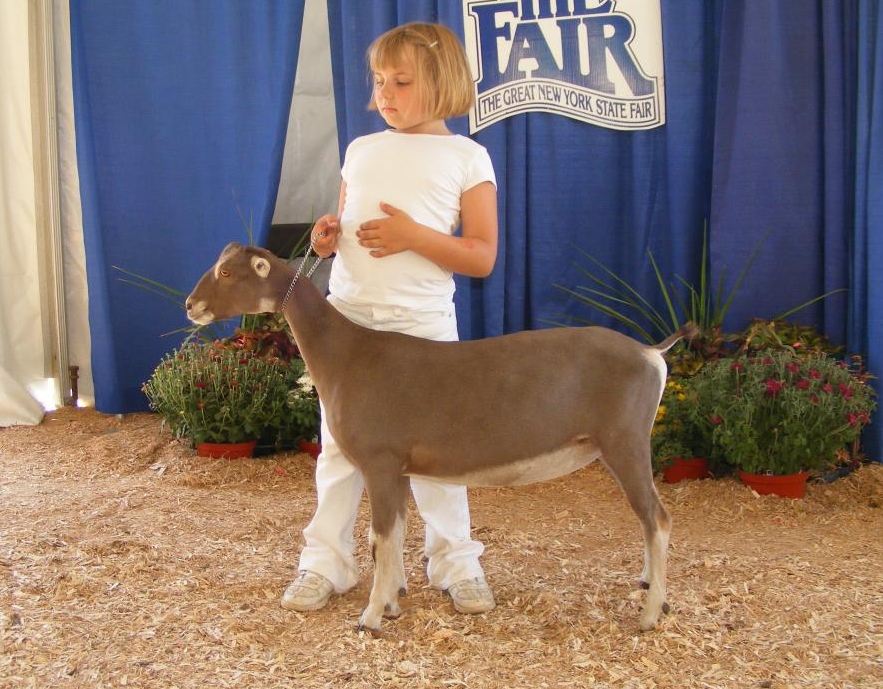 Julia and Asia- Asia was BJDIS and GCH Jr. LaMancha at the 2010 New York State Fair.
Julia and Asia- 2011 NYS Fair - Sr. RCH Youth Julia and Juno- 2011 NYS Fair- Jr. GCH Youth, Jr. RCH Open