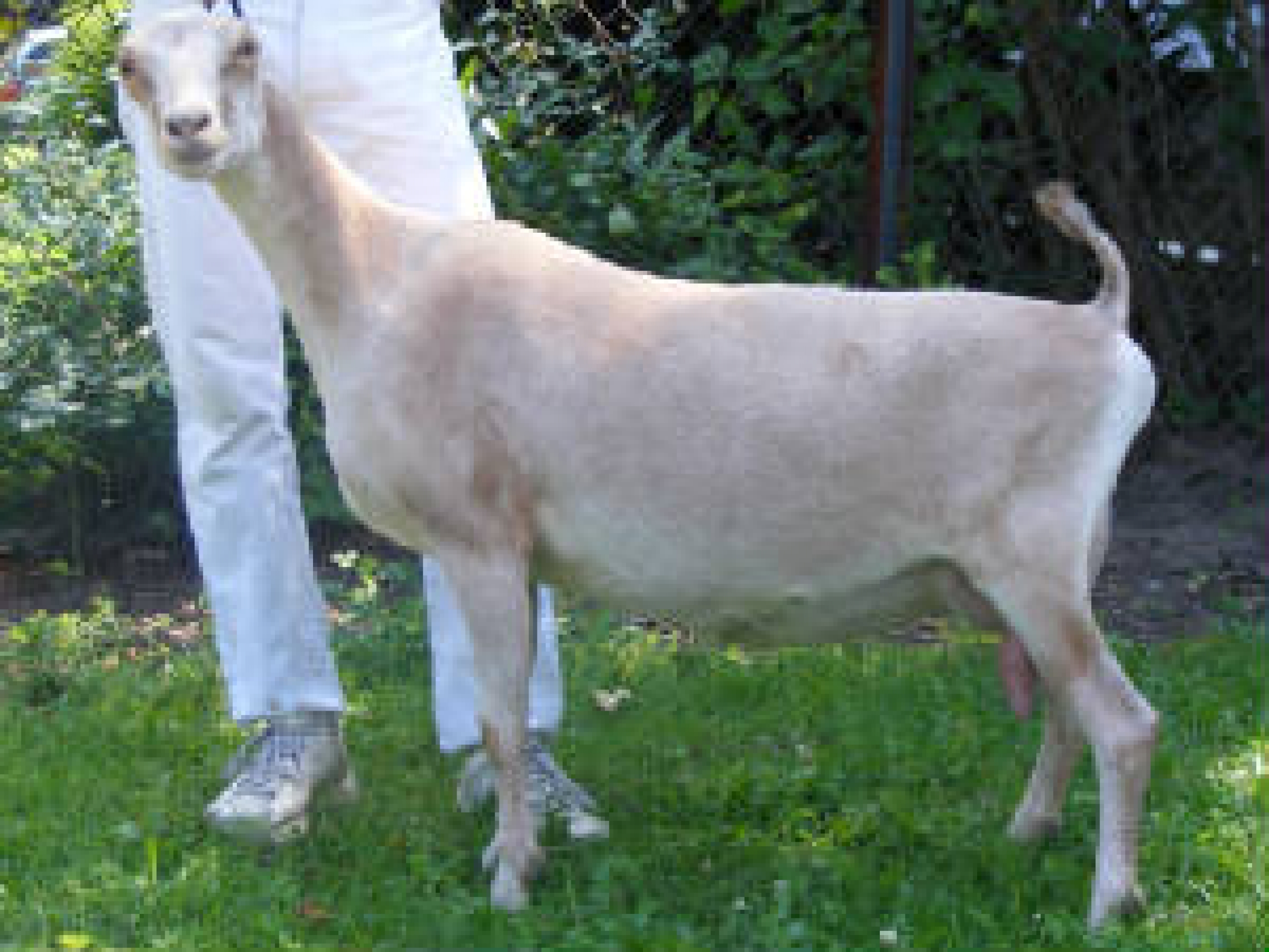 GCH Flowerhill QR Gold Volare'
Sire: +*B GCH Quixote Merlot's Raphael
Dam: GCH Majenli WFS Lexus

2009 Wins- 1 x 1st, 1 x 2nd NYSDGBA
2010 Wins- GCH and BDIS - NFDGA Show

Flowerhill Yancy Saffron 7*M
Sire: *B CH Little-Rainbow Yogi's Yancy
Dam: SGCH Majenli WFS Lexus 6*M


Saffron is showing us the great qualities of both her Sire and Dam. She looks very close to Yancy's Dam. She has a very nicely attached and capacious udder that is smoothly blended.
Bred to Mint*Leaf Abercrombie-















Flowerhill QR Sweet Vanessa
Sire: +*B Quixote Merlot's Raphael
Dam: Flowerhill Yancy Saffron 7*M
Vanessa is everything we hoped for in this breeding. She has her dams beautiful udder and improved on dairy character. She won her dry leg at the NYSDGBA show in 2005 at her first show out. She has a beautiful topline, dairy character, and a very nice attachment. We are looking forward to this doe maturing. Unfortunately, Vanessa got sick early in 2008 so she was dryed off and will be rebred in the fall. Vanessa has freshened with a beautifully attached mammary. She has a high attachment with a smoothly blended fore.